Monetize Video and Audio Calls with Loki
Get paid per minute or per session
For TEAMS and INDIVIDUALS: therapists, coaches, models, entertainers, psychics, astrologysts, doctors, after sales consultants, technical support specialists or any kind of online consultants.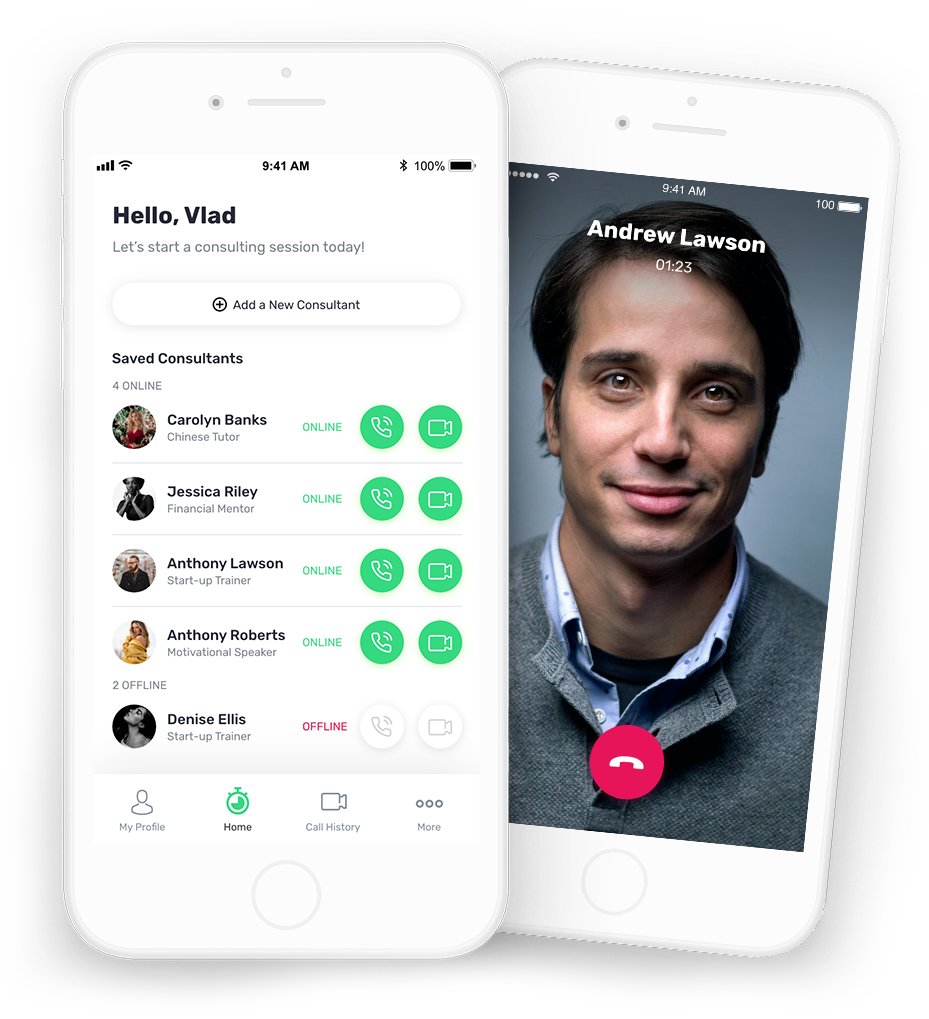 Setup your fees and you're ready to make money
We've streamlined our process making it as easy as it gets.
Monetize your Website and/or Social Media Accounts
Just promote your Loki Profile Link on your website, Facebook, Linkedin, Instagram, Twitter, groups, forums, ads or send it to your clients so that people can access your services. Why not monetize your networking and social media?
Once they access your profile, clients are just one button away to calling you. They just put in their credit card and are then able to call you.
Both you and your clients can hold your calls either from your computer or from your smartphone via our iOS and Android apps.
Appointments and Instant Calls
You can offer both appointment calls (fixed rates for 15/30/45/60/75/90 mins sessions), or instant calls (paid per minute).
You can easily manage your team of consultants with Loki: add members, setup their fee, see their activity, withdraw the team's revenue into your account. For this module please contact us.
Get Started
Fast and Easy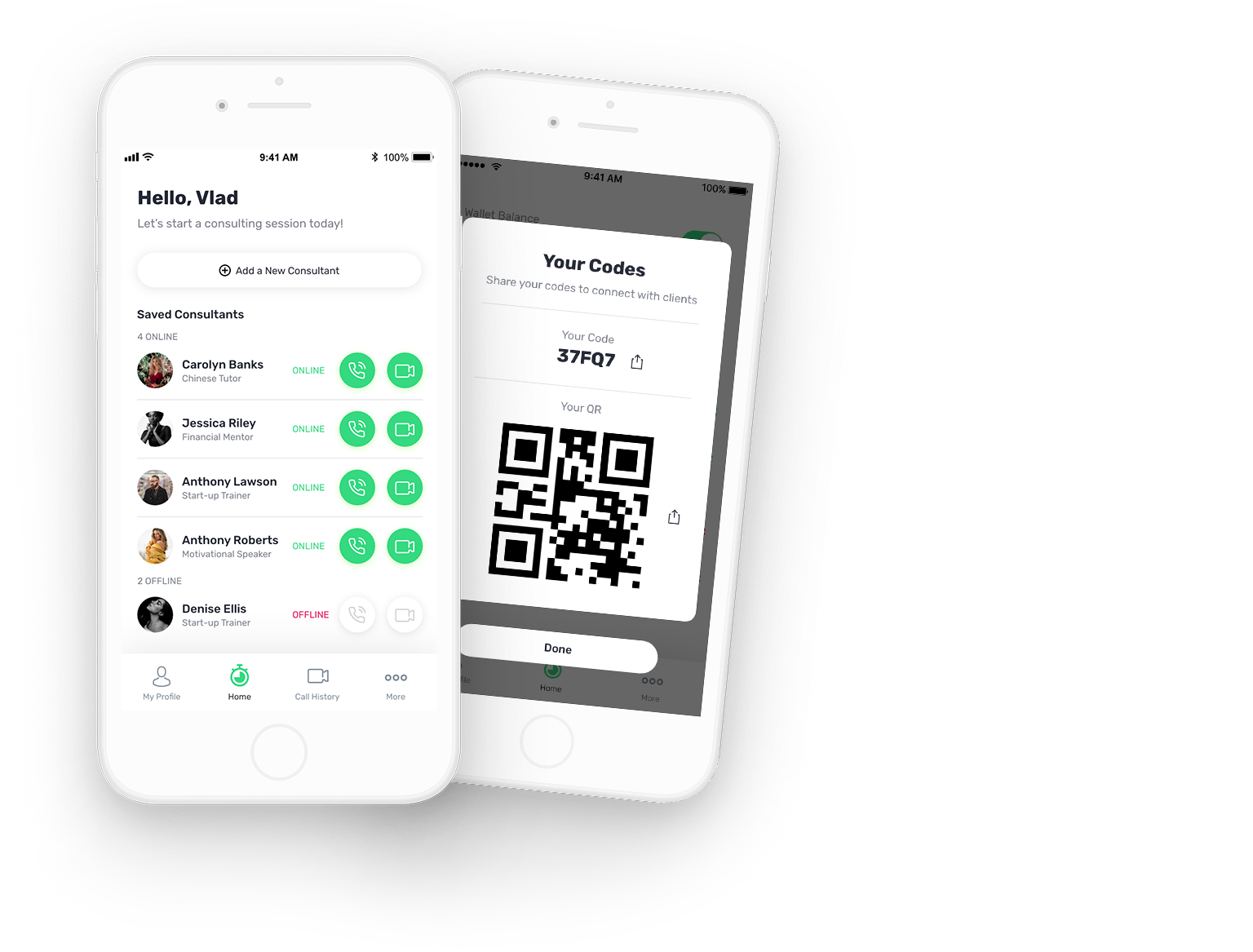 Adapt Your Business to New Times
Modern times require swift course of action changes. Make sure you have all the right tools to adapt to ever changing business environments and client needs.
Start charging
for your time
Current video calling and integrated payment solutions have evolved into Loki and now this kind of service can finally be secure, safe, qualitative and easily scalable.
Join Today & Start Your Journey.
Create an account for free and enjoy the benefits of Loki.
Need your own branded solution or ownership?